Bitumen
Iran Petroleum
The term bitumen refers to a viscous, non-crystalline, black or dark brown substance that can be dissolved in organic solutions, such as toluene and carbon disulfide, and has adhesive and waterproof properties.
This substance is generally composed of hydrocarbons, which usually contain 80% carbon and 15% hydrogen. Other residues in this viscous material include oxygen, sulfur, nitrogen, and various metals. Bitumen can be obtained from various sources and occurs naturally. The amount of this material in crude oil may vary, but the more normal range is between 25% and 40%, while the usual range is 15% to 80%.
Broad classification for crude oils
Bitumen base
Paraffin base
Bitumen and paraffin base
Depending on the type of crude oil, bitumen exists either as a colloidal dispersion or in a solid state. During the refinement process, the oil-to-particle ratio changes as petroleum oils are removed by distillation. Instead of these particles being scattered and relatively few in number, they are getting closer to each other and increasing in size.
Typically, oil tar is a colloidal dispersion of black solids (hydrocarbons) at the end of the distillation process. There is also a yellow-brown petroleum liquid known as the melted fraction in which asphaltenes are dispersed. Also, to be present in asphaltenes as a stabilizing agent, another group of hydrocarbons are known as resins.
This substance is found in nature in many forms, from the hard, easily crushed bitumen found in rock asphalt to the softer, more viscous material found in oil sands and so-called asphalt lakes. This material is usually mixed with various proportions of mineral or vegetable impurities that must be extracted before use, and is effectively used as an engineering material.
It may also be found as asphaltite, natural bitumen without various impurities in solution in carbon disulfide. Natural bitumen, like petroleum, occurs as a result of the specific breakdown of marine debris. This occurs over thousands of years through porous rocks such as limestone or sandstone, often transported by volcanic action.
Separation of bitumen and tar coal is important. Although coal tar is black and sticky like this material, it is derived from the carbon of coal and therefore has very different chemical properties.
Engineering projects everywhere in the world, from the construction of transcontinental highways to the waterproofing of flat roof surfaces, rely on the special properties of bitumen. Crude oil processed by the oil industry provides a small percentage of this vital substance.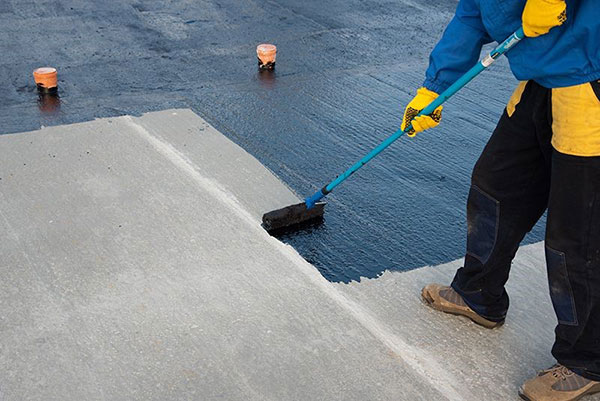 The special properties of bitumen are used in a variety of engineering projects around the world, from the construction of transcontinental highways to the waterproofing of flat roof surfaces. It is important to note that crude oil is only a small percentage of this essential substance produced by the oil industry
Characteristics of bitumen
It is a strong and durable glue-like material that holds together a wide variety of other materials without matching their properties. Durability is essential for large engineering projects such as roads and waterways that must last 20 years or more.
Due to its insoluble nature, it is an effective waterproofing insulator. The material is also resistant to the majority of acids, alkalis, and salts. It does not contaminate water, which makes it an excellent choice for use in water flow lines.
This material gives controllable flexibility to the mineral aggregate mix, which is why most of the total annual production is used in road construction. It is available almost worldwide at economical cost.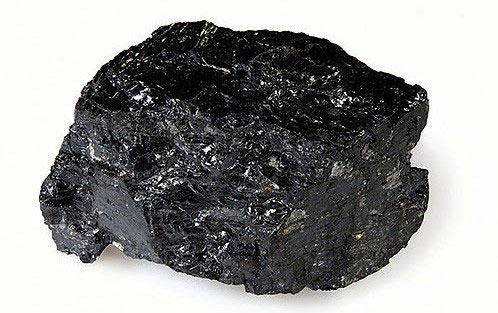 Bitumen types
Bitumen can be classified into the following types:
1. Paving grade Bitumen
Paving grade bitumen or asphalt cement is the most widely used bitumen in the United States and is refined and mixed for use in road engineering and to have industrial properties in different weather conditions. Asphalt may be considered the parent bitumen from which other forms are produced.
2. Soluble bitumen
They consist of bitumen diluted in a solvent (cut or flux) to make them more fluid for use. The fluidity of soluble bitumen (or as defined) depends on the bitumen hardness and the diluent ratio. Cuts are classified according to the time required to process them, or solidify due to evaporation of the diluent. Classifications include rapid cooking (RC), medium cooking (MC) or slow cooking (SC).
3. Bitumen emulsions
This type forms a two-phase system with two immiscible liquids. So that one of them disperses in the form of tiny globules in the other liquid. When its individual globules are dispersed in a continuous form of water, bitumen emulsion is formed. Bitumen emulsions are dispersions of bitumen in water. Hot bitumen, water and emulsifier are finely processed in a colloidal mill that disperses the bitumen in the water into small droplets.
These droplets or particles of this material are usually in the size range of 5-10 micrometers but may be even smaller. Emulsifier helps in forming and maintaining the dispersion of bitumen droplets. Bitumen emulsions usually make up between 30 and 80% of it. If the bitumen begins to separate from the water solution in storage, the emulsion is usually easily restored by using a gentle stirrer to redistribute the droplets. Bitumen emulsions have a low viscosity compared to bitumen from production and can be used at ambient temperature. Their application requires controlled breaking and setting. The emulsion should not break before being poured onto the road surface, but once in place it should break quickly so that the road can be put back into service without delay.
4. Permeable grade bitumen
Infiltration grade bitumen is the same refinery bitumen that is produced in different viscosities. Penetration testing is done to determine the bitumen specifications based on hardness. For this reason, it is called penetrating bitumen. Bitumen penetration grades range from 15 to 450 for road bitumen. But the most widely used bitumen is with a penetration range of 25 to 200.
5. Oxidized grade bitumen
Refinery bitumen is refined with further processing. This process creates oxidized bitumen. During this process, by maintaining a controlled temperature, pressurized air enters the soft bitumen. This type of bitumen is formed from the reaction of oxygen and bitumen, compounds with higher molecular weight; Therefore, the content of asphaltene and maltene increases, resulting in a harder mixture. This harder mixture has less flexibility and temperature sensitivity.
6. Soluble bitumen or cutback
Cutback bitumen is a type of bitumen whose viscosity has been temporarily reduced by adding a volatile oil. Finally, the volatiles evaporate and the bitumen regains its original viscosity.
7. Bitumen modified with polymer
Polymer modified bitumen is a type of bitumen that by modifying its strength and rheological properties, for this purpose, 2 to 8% of polymer may be added to the bitumen. The polymer used can be plastic or rubber. These polymers change the strength and viscoelastic properties of bitumen.
8. Modified bitumen
Modified Bitumen are formulated with additives to improve their performance characteristics by changing properties such as durability, wear resistance, elasticity or flexibility. The most important modifiers are polymers.
9. Industrial bitumen
This type of material is made by blowing air through hot paving bitumen. The so-called blowing process results in a harder bitumen that softens at a higher temperature than that at which paving bitumen softens. Industrial bitumens also have rubberier properties and their viscosity from temperature changes is much lower than paved bitumen samples.
10. Chemically modified bitumen
This type has the properties of a hard pavement-grade bitumen at high service temperatures combined with the properties of a soft pavement-grade bitumen at low temperatures (i.e., it has multi-grade properties). Multi-materials provide better resistance to deformation and reduce the damaging effects of high temperatures, while reducing stiffness at low temperatures compared to a similar conventional bitumen surface.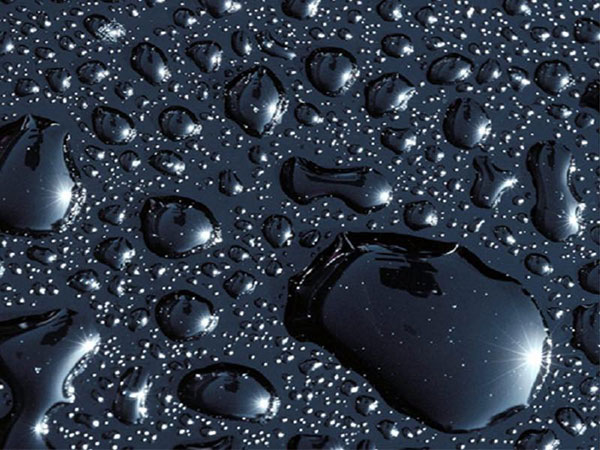 Technical and qualitative specifications of bitumen in different types
By knowing the characteristics and technical specifications of bitumen, you can recognize the quality and guarantee the health and useful life of the product.
Degree of penetration: The lower the amount of penetration in millimeters, the harder the resistance and the higher the quality and use of bitumen.
Viscosity: By using C bolt Fiorel device, it is possible to determine the fluidity of bitumen, but it is clear that the fluidity of the product decreases at high temperatures.

Applications of bitumen
Today, bitumen is widely used for industrial purposes. Bitumen is generally checked for quality before being used. This control is done by laboratory methods based on the application and performance of the product.
The quality of adhesion and moisture penetration along with the cheap price, bitumens are used as the main materials for protecting roofs, they have bitumens with special grades. One of the main uses of bitumens is to use them in the construction of bituminous asphalts. Insulating bands, adhesives, acoustic coatings, paints, floor coverings, multi-layered fiber panels and types of mastics are mentioned. In most cases, their properties can be improved by adding minerals to bitumens.
Construction project: Roads, airports, sports fields, building foundations, building insulation and hydraulic fields, canals, bridges, water tanks, dams, etc.
Industrial projects: metal protective coating, painting, sealing, battery making, tire making, shoemaking, underground gas pipe coating, etc.
Agricultural projects: maintaining humidity, plant early maturity, preventing tuberculosis and creating artificial forests, soil erosion and quicksand, etc.
Electrical project: asphalt strips, filling electrical connections, covering wires, insulation, etc.
For specific information on bitumen and chemical products, you are welcome to contact our experts at Iran Petroleum.
In order to understand different types of bitumen and their applications please read other our article here: Types of bitumen & applications – Buying bitumen