Types of bitumen & applications – Buying bitumen
Iran Petroleum
Introduction: What is bitumen? What are the features? What are the applications of this substance?  Which countries are the top producers of bitumen? Which countries are the top buyers?
bitumen
Bitumen is a dark brown or black, non-crystalline and highly viscous substance with adhesive and waterproof properties. It is soluble in organic solutions such as toluene and carbon disulfide. This substance is mainly composed of hydrocarbons, which typically contain around 80% carbon and 15% hydrogen. It is a complex mixture of hydrocarbons and other compounds that gives it unique physical and chemical properties.
What are the features?
It is a highly strong and resilient adhesive substance, capable of binding an extensive range of materials, even when their properties do not match. The durability of this adhesive is critical for significant engineering projects, including the construction of roads and waterways that require a lifespan of 20 years or more.
It is insoluble in water and can act as an effective waterproofing insulator. It also resists most acids, alkalis and salts and does not contaminate water, so it can be used for water flow lines.
The substance in question is a type of thermoplastic material that has the unique property of becoming liquid when exposed to heat and solidifying when it cools down. This characteristic makes it highly versatile and easy to work with, as it can be liquefied using one of three methods: through the application of heat, by dissolving it in petroleum solvents, or by dispersing it in water as an emulsion. This allows for the material to be easily spread and applied in areas where it is needed.
The mineral aggregate mix used in road construction requires a material that provides controllable flexibility, and this is why it is widely used. This material is available at an affordable cost almost everywhere in the world.
What are the applications of this substance?
The applications of bitumen are diverse and can be categorized into road construction, industrial applications, waterproofing of buildings, and electrical insulation. However, it is important to note that the primary use of this material is in road construction.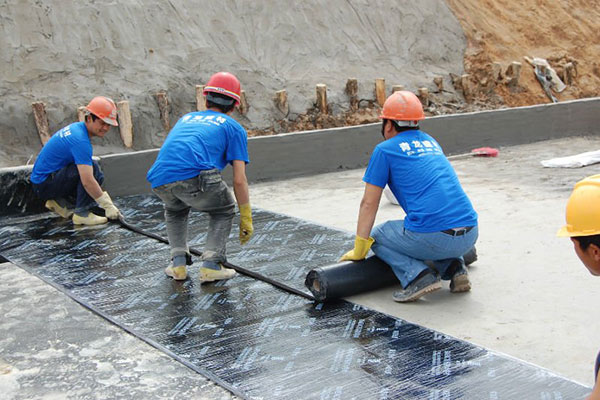 Producers and buyers of this substance
China, United States, Canada, Russia, Venezuela, Iran, Mexico, Kuwait, Saudi Arabia, and United Arab Emirates were the top 10 producers of bitumen in 2022.
China, India, United States, Indonesia, Philippines, Thailand, Vietnam, South Korea, Japan, and Malaysia were the top 10 buyers of this substance in 2022.
Various types of bitumen and their applications
There are several types of this substance, including natural bitumen, paving, oxidized, cutback, emulsified, polymer modified, and blown bitumen.
A. Bitumen 60/70
The term "Bitumen penetration grade 60/70" refers to the standard test conditions in which the penetration value ranges from 60 to 70. This grade is widely used in paving applications, including the production of hot mix asphalt for bases and pavements, as well as road construction. It is well-suited for road construction and the creation of asphalt pavements with superior properties.
This particular type is commonly used in the manufacturing of hot mix asphalt for both bases and wearing courses. Its primary usage is in mild regions, where it is often applied to roads. This material is produced during the presses of oxidation of vacuum bottom in bitumen production units. Due to its medium air blowing and penetration, it can be effectively used in mild areas.
B. Bitumen AC40
The asphalt known as AC 40 is classified as a Viscosity Grade Bitumen, and its stiffness or viscosity can be determined by the number indicated in the AC nomenclature. Specifically, the number 40 in AC 40 signifies that this particular designed bituminous asphalt has a high viscosity, which makes it suitable for use in hot climates. It is appropriate for road construction projects in warm and dry areas, and also suitable for producing a particular type of asphalt primer. This substance has various applications in road construction, surfacing, and industrial settings. It is used to produce asphalt mixes, bitumen emulsion, cut-back and modified bitumen.
C. Bitumen 85/100
The Penetration Grade 85/100 is a standard grade of bitumen that is commonly used as a Paving Grade Bitumen for road construction and the production of asphalt pavements with superior properties. This type has a penetration value of 85-100 at 25°C and is known for its durability and resistance to deformation under heavy traffic loads.
D. Bitumen 40/50
The Penetration Grade 40/50, which is a typical penetration grade bitumen, is generally utilized as a paving grade bitumen that is appropriate for road construction and the creation of asphalt pavements with excellent characteristics. This grade is mainly employed in the fabrication of hot mix asphalt for bases and wearing courses.
E. Bitumen PG 6422
Paving Asphalt PG 64-22 is an asphalt that belongs to the Performance Graded (PG) category. This type of asphalt is obtained from crude oils that have been carefully selected and refined through controlled processes. This specific type of asphalt, PG 64-22, is commonly used in paving projects for highways, airports, and other heavy-duty applications. It has a high resistance to rutting and cracking, which makes it ideal for areas with high traffic volumes and heavy loads.
F. Bitumen VG 40
VG 40 is a type of bitumen that finds its application in areas that are subject to high pressure from heavy traffic loads, such as intersections, toll booths, and truck parking lots. The high viscosity of VG40 makes it more suitable for enhancing resistance to shoving and other issues associated with higher temperatures and heavy traffic loads.
G. Bitumen MG 30
MG 30 is a widely used type of bitumen or asphalt binder in the construction and maintenance of roads. This particular type of penetration-grade bitumen falls under the category of medium-hard bitumen, making it an ideal choice for various road conditions. The physical properties of MG 30 make it suitable for use in both hot and cold climates. It is highly resistant to deformation, which helps to maintain the integrity of the road surface even under heavy traffic loads.
The types of bitumen produced in Iran
Iran is one of the largest producers and exporters of bitumen. It produces various types of bitumen, including: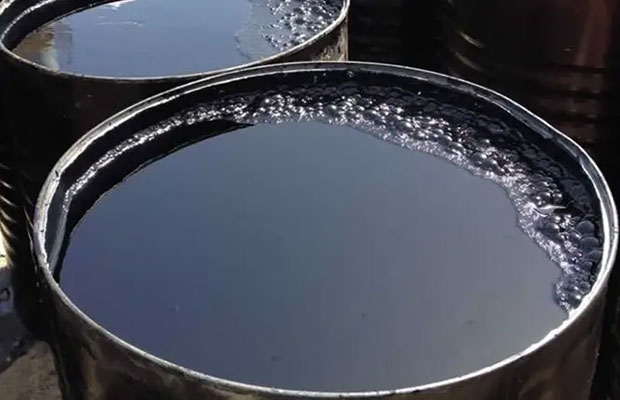 1. Penetration Bitumen
The most prevalent type of bitumen produced in Iran is penetration bitumen. It is a semi-solid, dark-colored substance that has high viscosity and relatively low penetration value. This substance is extensively utilized in road construction and maintenance due to its exceptional binding and waterproofing character.
2. Oxidized Bitumen
The production of Oxidized Bitumen involves blowing air through hot bitumen under controlled conditions, resulting in an increase in the material's softening point and viscosity. This process makes it more appropriate for industrial applications such as roofing, waterproofing, and insulation.
3. Cutback Bitumen
To make it easier to handle and apply, cutback bitumen is produced by adding solvents like kerosene or gasoline to bitumen, which reduces its viscosity. This type is frequently used in road construction for prime coatings.
4. Emulsion Bitumen
Emulsion bitumen is a type of bitumen that is created by blending bitumen with water and an emulsifying agent to create a stable suspension. This particular type is highly suitable for use in cold climates or areas where the use of hot-mix asphalt is restricted. This material finds its most common applications in surface treatments, tack coats, and sealants.
5. Polymer Modified Bitumen
The addition of polymers like styrene-butadiene-styrene (SBS) or ethylene-vinyl acetate (EVA) to bitumen results in the production of polymer-modified bitumen, which enhances its performance characteristics such as elasticity, durability, and resistance to deformation. This type is widely used in high-traffic areas, airports, and other heavy-duty applications.
The destinations of Iran's bitumen Exportations
India, China, and United Arab Emirates are significant importers of Iran's bitumen. Other than that, Iran exports its this substance to various countries around the world, including but not limited to Kenya, Vietnam, Oman, Qatar, Indonesia, Thailand, Philippines, Yemen, and Turkey.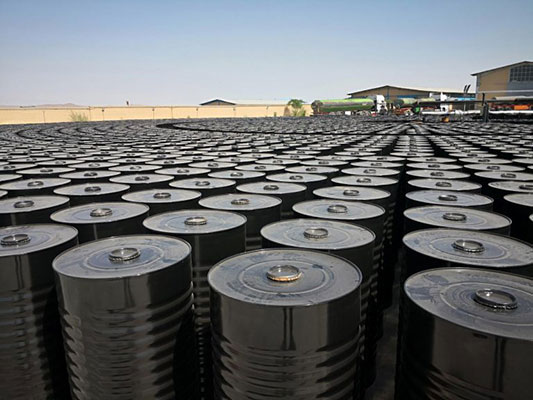 The privileges of buying Iran's bitumen
Buying bitumen from Iran can offer several privileges to the buyers, including:
High-quality: Iran is known for its production of high-quality bitumen that adheres to global standards. The country's refineries employ advanced technologies to manufacture bitumen with a uniform quality. Iranian bitumen possesses a high softening point, low penetration, and remarkable durability, which renders it an ideal choice for constructing roads and other infrastructure projects.
Reliable supply: Iran's significant production capacity and strategic location have resulted in a dependable supply of this substance. The country's access to major shipping routes has made it effortless to distribute its products to various parts of the world. Furthermore, Iran has established trade relationships with numerous countries, guaranteeing a constant stream of bitumen to its clients.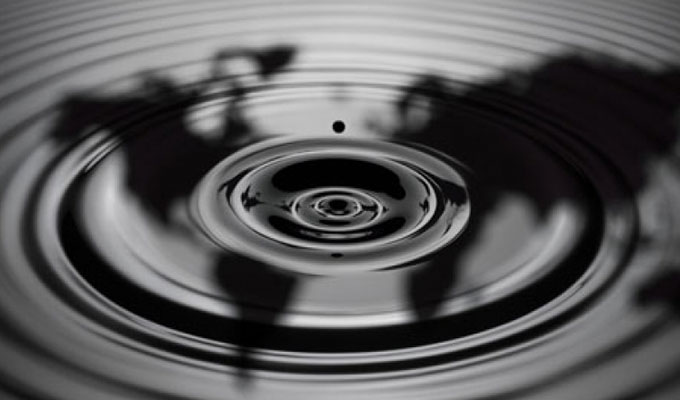 Producing different kinds of bitumen: There are different kinds of bitumen, including viscosity grade, and penetration grade bitumen that are produced in Iran. The diverse of the substance, can provide the buyers with what they need.
Lower price than other countries: Iran has a competitive advantage in the bitumen market due to its abundant reserves of crude oil, which are utilized to produce bitumen. Consequently, Iranian bitumen is priced relatively lower than other sources, making it an appealing choice for cost-conscious buyers.
For specific information on bitumen and chemical products, you are welcome to contact our experts at Iran Petroleum.
In order to understand different types of bitumen and their applications please read other our article here: Bitumen