Masterbatch
Iran Petroleum
In the plastic product manufacturing industry, various additives are used to improve the properties of the final product, one of the most widely used of which is masterbatch filler.
Due to the presence of minerals in its structure, this masterbatch creates unique characteristics in products, and along with increasing the quality of the product, it reduces its cost.
In this article, we will introduce you to this widely used additive and examine its benefits in the plastic industry.
What is a filler masterbatch?
Masterbatch filler is an additive based on PE, PP, and PS, consisting of 20-80% of minerals. The presence of minerals in the filler masterbatch makes the final product acquire unique characteristics and increases its quality when combined with the plastic product. Adding masterbatches to plastic products can create properties such as stability and heat stability, high resistance, high hardness, etc. Using this masterbatch is an effective solution to improve the physical and chemical properties of the final product and helps to reduce its price.
Types of masterbatch filler
Masterbatch filler is produced in different types, each used according to the polymer base of plastic products. The types of filling masterbatch are:
Masterbatch talc
Talcum powder with a semi-transparent appearance and white color is added as a filler masterbatch to polymers such as polypropylene. This additive increases the resistance and thermal hardness of the product. It also prevents them from drying out. This filler is usually used for household appliances, cars, etc.  The following can be mentioned among the advantages of this masterbatch filler.
The property of being soft
High chemical resistance
Increased tensile strength
Low electrical conductivity
No explosion and ignition
Improving the hardness and strength of the product
Calcium carbonate masterbatch
Calcium carbonate masterbatch is produced in different grades with different percentages of calcium carbonate, and its quality depends on the type of powder and process additives. The calcium carbonate used to make a masterbatch has a unique structure, so get this masterbatch from a reputable manufacturer. This masterbatch is widely used in producing white products due to its white color and low price, and other advantages of this masterbatch filler are known as follows.
Reducing the final price of the product
Increased thermal stability
Increasing the colorability and printability of the product
Increase Productivity
Production of the white product without the need for color masterbatch
In addition to these two widely used samples, there are other filler masterbatches such as mica, barite, kaolin, and wollastonite that you can use any of these filler masterbatches according to the plastic product produced.
Advantages of using filler masterbatch
The filling masterbatches used in injection molding, film, envelopes, bags, etc., have advantages that are very economical for plastic product manufacturers. These benefits include:
Reducing the cost of raw materials
High speed in cooling the mold and increasing the output
Reducing the need for white color masterbatch
Increase the hardness and strength of the product
Increased dimensional stability
Decreased water absorption
Increased resistance to heat
Burn resistance
Reduce contractions
Of course, these advantages vary in different types of filler masterbatch. For example, not needing a colored masterbatch is one of the advantages of the calcium carbonate masterbatch. If other filling masterbatches, such as talc, barite, etc., are used, a colored masterbatch should be used.
Application of filler masterbatch
One of the main reasons for using filler masterbatches in various industries is to reduce the product's final price and increase its weight. Generally, this type of masterbatch is used to produce plastic products and transparent and semi-transparent film. In the plastic products production industry, filler masterbatches, by adding to solid and liquid products, cause plasticity and increase their resistance, and are effective in changing the weight and concentration of the product.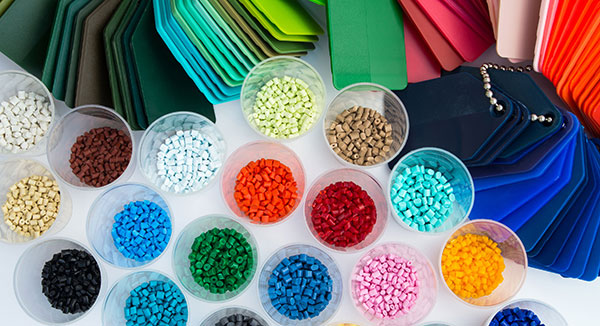 Using a filler masterbatch such as calcium carbonate helps better decompose plastic and is not dangerous for humans and nature. In general, filler masterbatches are used for the following cases.
manufacturing car parts
Household products
Water and sewer pipe
Plastic packaging
Production of injection parts
Bags and envelopes
In general, for any plastic product that needs to increase weight and improve properties, this masterbatch can be used to reduce production costs.
Masterbatch filler is one of the most critical additives in the plastic industry, which is used to produce a wide range of plastic products. This name is the filler masterbatch because it helps increase the polymer product's weight, and it has many advantages that we discussed in this article. This masterbatch enters the market in different types; to use it, you must pay attention to the polymer base of the product. Using this masterbatch in the plastic industry brings a lot of economic savings, and in addition to helping to improve the properties of the product, its final price is reduced.
Contact our experts at Iran Petroleum for masterbatch purchase and consultation.