Polyvinyl Chloride – PVC
Iran Petroleum
Polyvinyl chloride, or PVC, is a universal polymer with many applications (pipes, floor coverings, cable insulation, bottles, packaging foils, medical products, etc.).
The reason for the widespread use of this polymer is its low cost, suitable physical and chemical properties, and good resistance to environmental conditions. In the following, we will discuss the properties, structure, production method, burning, applications, and other things about this polymer.
What is polyvinyl chloride?
Polyvinyl chloride, or PVC, is a thermoplastic polymer with strength, stiffness, and good resistance to corrosion and chemicals. This product is initially produced as a white powder, and additional processes are performed based on the type of use expected from it. For example, in cases where flexibility is needed, a plasticizer should be added to it. It is a fragile white compound produced in two complex and flexible types during production in its pure state and without additives. This substance is a combination of crude oil derivatives and chlorine gas produced during the polymerization process.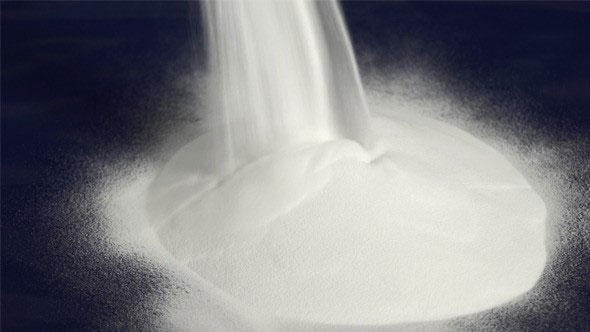 Properties of polyvinyl chloride
The following table shows some of the physical and chemical properties of this product:
| | |
| --- | --- |
| Name of the material | Polyvinyl chloride |
| Molecular formula | n (C2H3Cl) |
| Ayupak's name | poly(1-chloroethylene) |
| Molar mass | (62/498).n  g/mol |
| Appearance | white powder |
| Melting point | 100 to 260 °C |
| density | 1.45-1.35 grams per cubic centimeter |
Types of polyvinyl chloride
They are three main types of polyvinyl chloride:
UPVC (Un Plasticized Poly Vinyl Chloride)
PPVC (Plasticized Poly Vinyl Chloride)
OPVC (Oriented Poly Vinyl Chloride)
UPVC (Un Plasticized Poly Vinyl Chloride)
This material is a type of modern thermoplastic (heated plastic), one of the main derivatives of crude oil and table salt. Its physical properties are different from PVC, and it is made into a profile in the production process. This combination has many applications in construction for making pipes, fittings, door and window profiles, etc. The ingredients of UPVC include the following:
This material increases the resistance of the profile against pressure and impact.
This substance is a stabilizer that increases the resistance of UPVC against heat.
The filler increases the hardness of the profile surface.
This type of lubricant is used to create a smooth and transparent surface for UPVC.
Titan is a type of white pigment that increases the transparency of the profile.
PPVC (Plasticized Poly Vinyl Chloride)
This type of polyvinyl chloride contains plasticizers such as phthalates (DOP). Hence, it is softer and more flexible than UPVC. It is used in building construction as insulation in electrical systems and building floors.
OPVC (Oriented Poly Vinyl Chloride)
Arranged polyvinyl chloride due to the particular arrangement of its polymer chains. It has high physical and mechanical properties, and therefore lighter,r, and higher quality products can be produced with its help.
Factors affecting the classification of polyvinyl chloride
Particle size:
When producing PVC in the reactor, some surfactant is added to the reaction cell. Its amount, along with the turbulence conditions, determines the size of the particles that make up PVC.
Molecular weight:
The molecular mass of polyvinyl chloride depends on the polymerization temperature, so the higher the polymerization temperature, the lower the polymer chain length and molecular mass.
Particle porosity:
One of the most critical factors affecting the type and,d ultimately, the application of polyvinyl chloride is the porosity of the particles. This factor depends on the temperature and the surfactant.
Advantages of polyvinyl chloride
High resistance to weathering and adverse weather conditions
High resistance to various types of chemicals and corrosion resulting from them
lowap price
Having proper dimensional stability
Having high tensile strength
Extensive applications
lightweight
Fire resistant due to chlorine
Electrical insulation
recyclable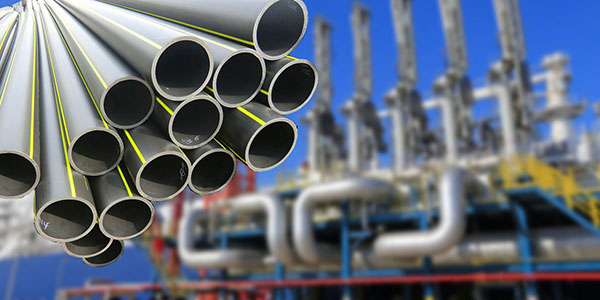 Disadvantages of polyvinyl chloride
Lack of resistance to strong solvents such as aromatic hydrocarbons, chlorinated solvents, esters
Low heat tolerance
Production of toxic fumes during burning and melting
Discoloration against sulfur compounds
Applications of PVC
As mentioned, different types of PVC have a wide scope, so this material can be used in various applications, which are discussed below.
Polyvinyl chloride is widely used in urban and industrial underground water supply systems due to its excellent properties, so half of the world's PVC is used to produce pipes.
Insulation against electricity, cost-effectiveness, heat resistance, wear, and chemicals make it common to use PVC as insulation.
This polymer can be manipulated to make a leather-like material called rexin. This model of synthetic leather can be used for producing shoes, pants, coats, and home furnishings due to properties such as being cheaper than latex, leather, and rubber, being waterproof, being resistant to chemicals, etc.
Bottles made of polyvinyl chloride are resistant to harmful minerals, acids (hydrochloric acid), bases, etc. This is why PVC bottles are used to store vinegar, mineral oil, shampoo, salad dressing, and cosmetics.
This polymer is used in the injection molding process. Of course, the presence of chlorine in the material structure complicates the process. The reason for this is actually because molten PVC emits a poisonous, corrosive gas. Naturally, the workshops hosting these machines should be equipped with a proper ventilation system.
Recycle of PVC
PVC is one of the fully recyclable polymers; for example, from the waste PVC used in windows and doors, compressed pipes are produced, which are used to transport waste produced in specific systems. The properties of these pipes make them easy to install and compatible with environmental conditions. Corrosion resistance is another thing that consumers are satisfied with. The average life of other pipes used in underground systems is 47 years, while the life of polyvinyl chloride pipes is estimated to be more than a hundred years.
Safety and dangers of polyvinyl chloride
When this material burns or melts, it releases hydrogen chloride vapor and can be considered a serious threat to health. Because the disposal and destruction of compounds containing PVC release hydrogen chloride gas (toxic and suffocating gas) in the atmosphere and cause biological problems. Electrical wires with PVC-free insulation are used in applications with a high probability of fire.
Contact our experts at Iran Petroleum for more information about polyvinyl chloride and advice on choosing the best one.