Linear Alkyl Benzene (LAB)
Iran Petroleum
In this article, we will discuss the nature of Linear Alkyl Benzene, and its specific features. It is also intended to provide the readers with efficient information on various types of Linear Alkyl Benzene, their unique characteristics, and applications. Moreover, it provides a brief explanation about Iran's LAB production.
What is Linear Alkyl Benzene?
Linear alkyl benzene (LAB) is a colorless to pale yellow liquid that emits a strong, characteristic odor. It is composed of a complex mixture of predominantly linear and mono-alkylated isomers of alkyl benzenes. Linear alkyl benzene is a crucial organic compound extensively utilized in the production of biodegradable detergents. It belongs to the family of alkyl benzenes that are derived from linear olefins, obtained from crude oil or natural gas. The process of producing LAB involves the reaction of linear olefins with benzene, using a catalyst such as hydrofluoric acid or aluminum chloride. The resulting product is then subjected to purification and distillation processes to obtain the final high-quality LAB product.
It is a type of colorless liquid that is insoluble in water but soluble in organic solvents like ethanol and acetone. It has a high boiling point and remains stable under normal conditions. The primary application of LAB is as a surfactant in detergents owing to its exceptional ability to reduce the surface tension of water and enhance the cleaning performance of the detergent. Apart from this, it finds extensive usage in other domains such as lubricants, solvents, and agricultural chemicals.
Linear Alkyl Benzene's specific features
Linear Alkyl Benzene is a type of organic compound that has some features. The molecular structure of LAB is characterized by an aromatic hydrocarbon comprising a benzene ring and a linear alkyl chain that is attached to it. The length of the alkyl chain may differ, but it usually consists of 10 to 14 carbon atoms. It is a clear liquid that exhibits insolubility in water but solubility in organic solvents like benzene and toluene. After Sulfonation in downstream processing units, LAB is changed to Linear ALkyl Benzene Sulfonate Acid (LABSA) and it is used as the primary cleaning agent in household detergents including cleaning powders and liquids.
This compound has a remarkably high boiling point of approximately 350°C and a low freezing point of around -40°C. It is generally considered stable under normal conditions. However, it has the potential to undergo several chemical reactions, including oxidation, sulfonation, and halogenation, under certain conditions. These reactions are often utilized in the production of LAB-based detergents. Despite its relative stability, it is important to handle LAB with care to prevent any unwanted reactions.
This substance has a positive environmental impact as it is biodegradable and does not persist in the environment. Moreover, it is considered to be less toxic than other surfactants commonly used in detergents. This makes LAB a more eco-friendly option for cleaning products.
Various applications of LAB
LAB is widely used in various industrial applications. It serves as a crucial raw material in the manufacturing of linear alkyl benzene sulfonate (LAS), a surfactant that finds widespread use in the production of detergents. It is the most commonly employed surfactant in household cleaning products such as laundry detergents and dishwashing liquids. The production of biodegradable detergents heavily relies on Linear Alkyl Benzene as the main raw material.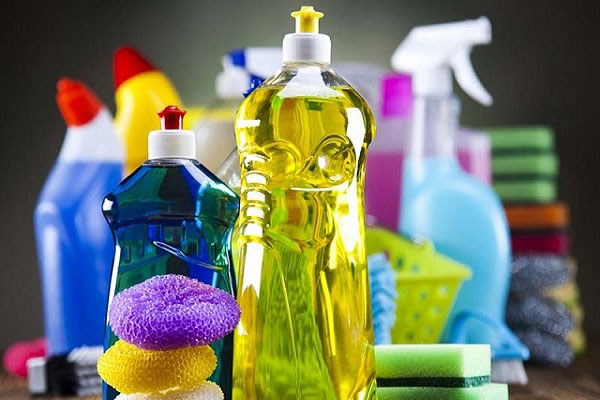 LAB-based detergents are highly effective in cleaning and are widely used in households, hotels, and other institutions. Its specific features, such as biodegradability, cleaning properties, and cost-effectiveness, make it an ideal ingredient for detergent production. It serves as a fundamental constituent for the manufacturing of top-quality lubricants that exhibit outstanding thermal stability and can endure high temperatures and pressures with ease. It also serves as a highly effective solvent for agricultural chemicals, specifically herbicides and insecticides. Its unique properties aid in the efficient application of these chemicals onto crops, allowing for proper absorption and maximum effectiveness.
Moreover, it plays a crucial role as a co-monomer in the production of two important polymers, including styrene-butadiene rubber (SBR) and acrylonitrile-butadiene-styrene (ABS). These versatile polymers find extensive use across several industries, such as automotive, construction, and consumer goods. It also finds application in the production of various products such as drilling fluids, printing inks, and adhesives.
Various types of LAB
There are several types of (LAB), including dodecylbenzene, tetradecylbenzene, octylbenzene, nonylbenzene, decylbenzene, undecylbenzene, pentadecylbenzene, hexadecylbenzene, heptadecylbenzene, and octadecylbenzene.
For example, dodecylbenzene is a linear alkyl benzene that consists of a 12-carbon alkyl chain attached to a benzene ring. This particular type of LAB is extensively used in the production of cleaning products and detergents due to its excellent surfactant properties. Tetradecylbenzene is a linear consisting of a benzene ring attached to a 14-carbon alkyl chain. This type of LAB is commonly utilized in the production of detergents and cleaning products due to its excellent surfactant properties. Octylbenzene is characterized by an 8-carbon alkyl chain that is attached to the benzene ring. This type of LAB finds its application in various industrial processes, including the production of lubricating oils, additives, and other chemical intermediates.
Iran's production of Linear Alkyl Benzene
Iran has emerged as a major producer of Linear Alkyl Benzene (LAB) in the Middle East region since 2002. Several petrochemical companies in Iran are involved in the production of LAB, which is a crucial component in the manufacturing of biodegradable detergents extensively used in households and industries. Over the years, Iran's production capacity for LAB has witnessed a steady rise, and at present, the country's annual production capacity stands at around 400,000 metric tons as of 2021.
Iran's linear alkyl benzene is of high quality due to its high purity and low levels of impurities. The country's abundant reserves of natural gas serve as the primary source for the normal paraffins used in LAB production. The production process involves catalytic alkylation of benzene with n-paraf fins, followed by purification and distillation to obtain the final product, resulting in a generally well-regarded end product.
Please do not hesitate to contact Iran Petroleum if you are looking for the best quality and price offer for Linear Alkyl Benzene (LAB) produced in Iran.