Linear Low Density Polyethylene – LLDP
Iran Petroleum
Polyethylene granules are one of the most popular thermoplastic materials and the most widely used materials in many plastic product manufacturing industries today. Polyethylene is used in producing films, water, sewage pipes, plastic parts, and various sectors such as packaging, automobile manufacturing, electricity, etc. Linear Low Density Polyethylene is a type of light polyethylene, a semi-hard and semi-transparent polymer used in various industries and the production of multiple products due to its features and functional properties. From a chemical formula point of view, it's known as LLDP 22B02.  In the following, you will get to know more about its features and specifications.
Characteristics of Linear Low Density Polyethylene
This type of transparent light polyethylene has features such as flexibility, chemical resistance, and waterproofing, which is an essential characteristic of LLDP 22B02.
| | |
| --- | --- |
| Attributes | Amounts |
| Tensile strength | 0.20 – 0.40 N/mm² |
| Thermal coefficient of expansion | 100-220 x 10-6 |
| Maximum use of temperature | 65˚C / 149˚F |
| Density | 0.917-0.930 g/cm3 |
| Diluted acid | Excellent |
| Dilute alkalis | Excellent |
| Oil and grease | medium (variable) |
| Aliphatic hydrocarbons | insignificant |
| Aromatic hydrocarbons | insignificant |
| Halogenated hydrocarbons | insignificant |
Important features of LLDP 22B02
One of the most important characteristics of the LLDP 22B02 is the appropriate resistance to ultraviolet rays. Other features of this polymer include the following:
The lightweight raw materials
Tensile strength from 0.20 to 0.40 N/mm2
flexibility
transparency
Low melting point
Heavy impact resistance
Resistance to chemicals and weathering
Waterproof
Recyclability
Low cost to produce the product
Electrical insulation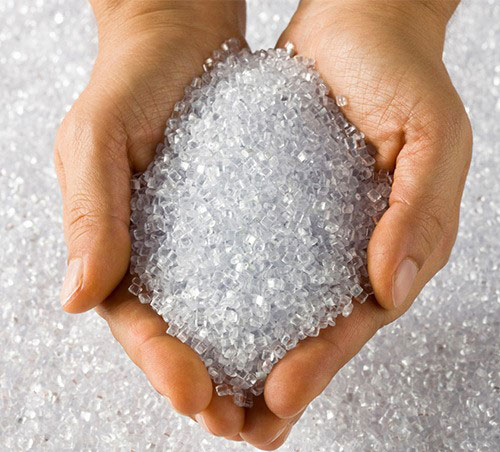 Physical properties of Linear Low Density Polyethylene
LLDP 22B02 is a product with a melting point of 105-115 degrees Celsius and its density is estimated to be 0.910 to 0.940 g/cm3. Among its other physical properties, the following can be mentioned:
It has acceptable resistance to alcohols, acids, and diluted bases.
It has limited resistance to aromatic and halogenated hydrocarbons, mineral oils, and oxidizing agents.
It has a low price compared to good processability.
LLDP 22B02 has high strength at low temperatures and long shelf life in the air.
It has a very low water absorption capacity.
It has good electrical insulation.
It is more transparent in thin films.
Weaknesses and disadvantages of Linear Low Density Polyethylene
LLDP 22B02, along with all the advantages and practical properties, comes with some weaknesses, including the following:
It cracks a lot against vibration and tension.
It has low resistance.
Due to the low-temperature capacity, it is not suitable for products with a high-temperature production process.
It has a high permeability to all kinds of gases, especially carbon dioxide gas.
Its resistance to the sun's ultraviolet rays is low.
It has very high flammability.
It does not tolerate high frequency.
Application of LLDP 22B02
Linear Low Density Polyethylene is used in various industries and the production of various products due to its advantages, features, and practical properties. Therefore, LLDP 22B02 is used in the production of general-purpose films, agricultural films, shrink films, heavy bags, artificial eyes, containers and plastic parts, caps, etc. Among the main uses of light polyethylene, we can mention its use in the production of plastic containers, bottles, and pipes, but the most popular application of LLDP 22B02 is in the production of plastic bags, which have many uses.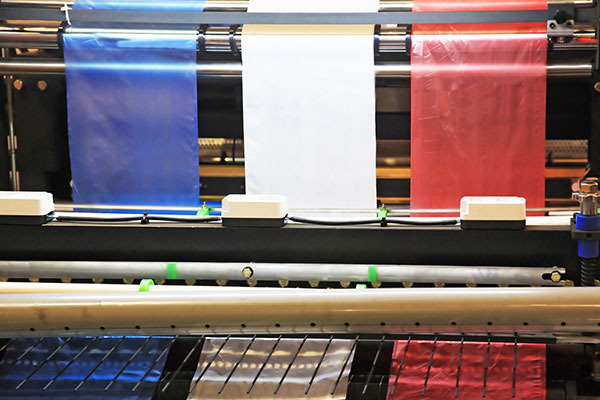 LLDP 22b02 price
The price of LLDP 22B02 of light polyethylene is calculated per kilogram based on the price of petrochemical raw materials. Of course, if you need this polymer material to produce plastic products, you must also calculate the production cost to estimate the final price.
Iran Petroleum is one of the country's largest providers in the field of Linear Low Density Polyethylene You can contact our experts for purchase and advice about LLDP 22B02.