Iran Oil Show 2023 on May 17-20
Iran Petroleum
The 27th International Oil, Gas, Refining and Petrochemical Exhibition, dubbed Iran Oil Show, will be held on May 17-20 at Tehran's Permanent Fairground, an Oil Ministry spokesman said.
"The number of foreign firms participating in the Iran Oil Show 2023 with the motto 'Oil Industry, Technological Production, Optimal Consumption' has increased by 100% compared to a year ago," Ali Forouzandeh was also quoted as saying by ILNA.
The presence of foreign companies in the Iran Oil Show
Close to 1,500 domestic and 200 foreign firms from 13 countries, including Russia, China, Germany, Spain, France, India, Turkey and Oman, will participate in the four-day event, Forouzandeh said.
Foreign dignitaries attending the exhibition include Alexander Novak, the deputy prime minister of Russia.
Tehran and Moscow are scheduled to sign documents during the business-to-business meetings at the exhibition.
Forouzandeh said a Russian delegation, including the head of the Central Bank of Russia, Elvira Nabiullina, will attend the opening ceremony of the event and Russian officials will discuss Moscow-Tehran cooperation in banking, transit, oil, gas and petrochemical sectors.
The two sides' delegations, comprising four working groups, will exchange views on boosting cooperation in oil, gas and petrochemical trade, making investment, exporting technical and engineering services, manufacturing, supplying and repairing oil equipment.
The meetings are aimed at familiarizing the Iranian and Russian delegations with each other's regulations, incentives and investment opportunities in Iran's oil, gas and petrochemical industries.
Relations and cooperation between Iran and Russia, the two largest holders of the world's oil and gas reserves, have been fast-tracked in the past year, prompting the two countries to expand their ties in different areas, including economic and energy sectors.
Annual Gathering in International Oil Exhibition
The event is the largest annual gathering of Iran's petroleum industry.
Iranian exhibitors will showcase products and services in a wide range of fields, including technical and engineering services, oil, gas and petrochemicals, industrial machinery and knowledge-based production.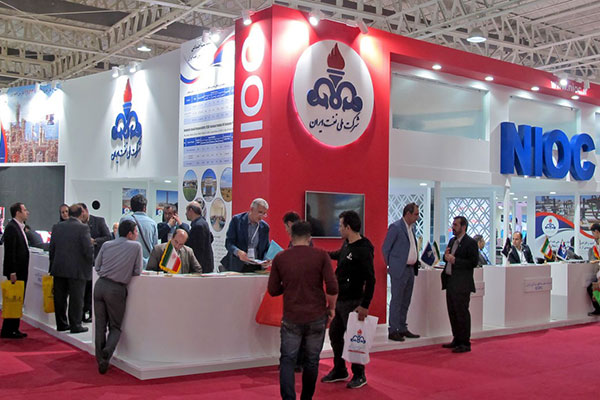 The 25th and 26th Iran Oil Show were held under strict health protocols due to the outbreak of the Covid-19 pandemic and only oil industry experts were allowed to attend.
Last year, 550 domestic firms, 15 universities and 52 startups attended the exhibition themed "National Oil, Iranian Goods and Services".
Iran has achieved self-sufficiency in manufacturing various types of equipment and machineries used in the oil and gas sectors.
Ten types of major oil equipment and machinery are manufactured by domestic companies, including line hangers, subsurface safety valves and mono bores, which are essential parts required in drilling and extraction operations.
Domestic producers are now capable of manufacturing 70% of the equipment while only 30% of the industry's spare parts and equipment are imported.
Memorandum of understanding for the development of gas and oil fields
Last year, a memorandum of understanding was signed with Russia's oil and gas giant Gazprom to develop two gas fields and five oilfields shared with Arab neighbors with an investment of $40 billion.
The long-term plan will help raise crude output from the current 2.5 million barrels a day to 5.7 million bpd in 2030. Natural gas production is expected to increase by 500 million cubic meters to reach 1.5 billion cubic meters in eight years.
Of the total investment ($40 billion), $10 billion will be allocated for the expansion of North Pars Field, located 120 kilometers from the southern Bushehr Province, and the development of Kish Gas Field, the second largest field in the Persian Gulf after South Pars located 30 km east of Lavan Island.
Iran (34 trillion cubic meters) and Russia (32.6 tcm) hold the largest proven gas reserves in the world, according to the BP Statistical Review of World Energy.
Iran is sitting on an estimated 836 billion barrels of oil and condensates in place, of which 239 billion barrels are recoverable.
Published: May 14, 2023
If you want to order petroleum, petrochemical and chemical products from Iran, please do not hesitate to send Iran Petroleum an email.